Meet Our Leadership
Say hello to the leadership team at the St. Thomas Reformed Church.
Got questions for the lead team at STRC? Contact us by clicking here.
Jeff Neevel - Pastor of Congregational Engagement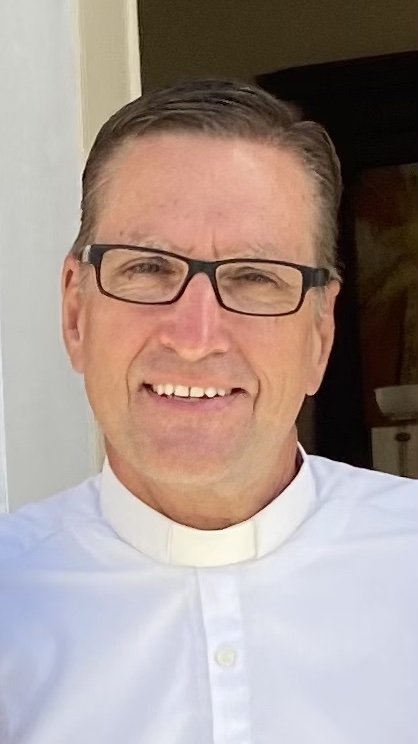 Jeffrey Neevel is originally from Wappingers Falls, New York and is a graduate of Hope College in Holland Michigan (B.A. Communication) and Western Theological Seminary (Master of Divinity). Before being called to serve the St Thomas Reformed Church in January 2010, Pastor Jeff also served as a contract minister at STRC while working full-time in video production (2006-2009). He previously served as pastor of the Reformed Church of the 1000 Isles in Alexandria Bay, New York (1994-2006). As a sixth generation pastor, he carries on the tradition of Reformed Church in America pastors in his family.
Email: 𝙥𝙖𝙨𝙩𝙤𝙧𝙟𝙚𝙛𝙛@𝙨𝙩𝙧𝙘𝙝𝙪𝙧𝙘𝙝.𝙤𝙧𝙜
---
Ben Rowe - Pastor of Congregational Formation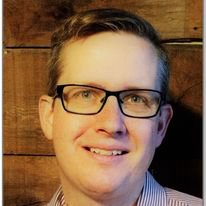 Benjamin Rowe has a religious background that has allowed him to be a part of many faith traditions. Raised a Southern Baptist in Virginia, Pastor Ben learned to love Reformed theology in Chicago and eventually landed in the Reformed Church family where he has served in ministry for the past ten years. He completed his Bachelor of the Arts in Youth Ministry in Chicago and a Master of the Arts with emphasis in theology at the Western Theological Seminary in Holland, MI. He has served as the Pastor of Ministry and Connections at the New Life Church (RCA) in Sioux Center, IA since 2018. Pastor Ben relocated to St. Thomas in August 2021 with his wife, Emily, and their four children.
Email: 𝙥𝙖𝙨𝙩𝙤𝙧𝙗𝙚𝙣@𝙨𝙩𝙧𝙘𝙝𝙪𝙧𝙘𝙝.𝙤𝙧𝙜
---
Chanelle Schaffer - Minister of Music & Arts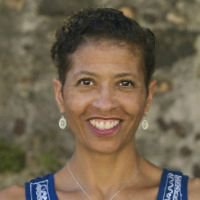 Chanelle Schaffer, our Minister of Music & Arts, has been active in music ministry since childhood. She is an honors graduate of Stanford University (B.A. in Music - Vocal Performance/Piano), and the MFA program at San Francisco's American Conservatory Theater. While at Stanford, she was the recipient of a Hewlett Foundation grant for advanced piano studies, and upon graduation, joined the staff of the music department as the principal vocal accompanist. Upon graduation from A.C.T. she joined the acting company and the conservatory faculty, teaching singing, cabaret performance, and audition prep, and also served as Resident Music Director for all Mainstage shows. She served on the Adjunct Faculty at U.C. Berkeley, and is a former faculty member of NYC's City Music School and the American Musical and Dramatic Academy (AMDA). Chanelle has performed nationally and internationally as a vocalist, pianist, and actress; theatrical credits include leading roles at A.C.T., Colorado Shakespeare Festival, San Jose Civic Light Opera, and TheatreWorks USA, and she is the recipient of a DramaLogue Award for Outstanding Achievement in Performance. Chanelle joins us from Marble Collegiate Church, one of our sister congregations in New York City. She also spent six years as the Director of Music and Worship Arts at Fort Washington Collegiate Church in New York City. She brings with her a love of warm weather, yoga, hiking and her Bichon/Maltese, Biscuit.
Email: 𝙢𝙪𝙨𝙞𝙘@𝙨𝙩𝙧𝙘𝙝𝙪𝙧𝙘𝙝.𝙤𝙧𝙜
---
Vicky Gomez Christian - Retreat Center Coordinator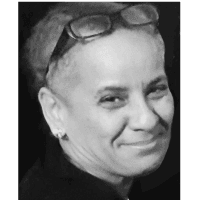 Maria V. Gomez Christian, most commonly known as Vicky, serves as our Retreat Center Coordinator. She was born and raised St. Croix to a retired minister of a Protestant Church. St. Thomas has been Vicky's home since 1996 when she married St. Thomas native Adam G. Christian. They have been blessed with two sons. Vicky holds a Bachelor's degree in Natural Sciences from Inter American University of Puerto Rico. Vicky has worked in both the private and government sector in positions ranging from teaching to managing to writing grants. She has also worked with a successful Meeting and Incentives company specializing in large corporate groups. She is grateful and excited to continue doing God's work.
Email: 𝙢𝙖𝙣𝙖𝙜𝙚𝙧@𝙨𝙩𝙧𝙘𝙝𝙪𝙧𝙘𝙝.𝙤𝙧𝙜
---
Position Open - Administrative Assistant